Storage & Warehousing
In 2002 the warehouse in Munster was opened. This was the first of 4 warehouses that were opened the years after.
All 4 warehouses are licensed for the storage of explosive material, radioactive material and war weapons according to Federal Immission Control Act as well as civil and military ammunition in large amounts.

The maximum net explosive storage amount for ADR 1.1 is 873to NEQ.

Currently, the warehouse in Munster is used for long-term storage of explosives.

Because of the fast acceptance and complete occupancy of Munster, hansa-express logistics GmbH leased a similar warehouse in Winsen/ Aller with 370 to. net explosive amount (NEQ) in 2003.
This warehouse is also mainly used the long-term storage of explosive materials.
Seaworthy cargo securing
By 2008 both warehouses were fully occupied and another warehouse in Walsrode was acquired by the company owner. The net explosive storage amount there is 370 to. NEQ ADR class 1.1. Currently, this warehouse is utilized for the short-term storage of ADR class 1, 4.1, 4.2, 5.1 and 5.2.

In Walsrode, sea containers are being unloaded and loaded including a seaworthy cargo securing.

In 2014, hansa-express logistics GmbH leased more warehousing space in Olfen. Currently, this warehouse is also used for the short-term storage of ADR classes 1, 4.1, 4.2, 5.1 and 5.2. Loading and unloading of sea containers as well as the seaworthy cargo securing is being done here. Net explosive amount of 1.600 to. NEQ ADR 1.1.

Customs bonded licensed
All warehouses are customs bonded licensed and hansa-express logistics GmbH is an authorized consignee and shipper. The AEO status was granted in 2006. Herewith, hansa-express logistics GmbH can offer a certified quality assurance system. The AEO status immensely facilitates the customs procedure and lays the basis for the lowest surety amounts for customs procedures.
Total net explosive amount is approx. 3100 to. NEQ ADR 1.1.
Summary
4 warehouses
Bunkers with highest standards for explosives storage
Licensed for all kinds of explosives
Up to 3100 to net explosives class 1.1 NEQ
Licensed for storage of radioactive material
Customs bonded space for approx. 12.000 pallets
Fenced and armed guarded area
The warehouses have a total of 12 forklifts with lifting amount up to 30 to
Explosives Storage
Coming soon …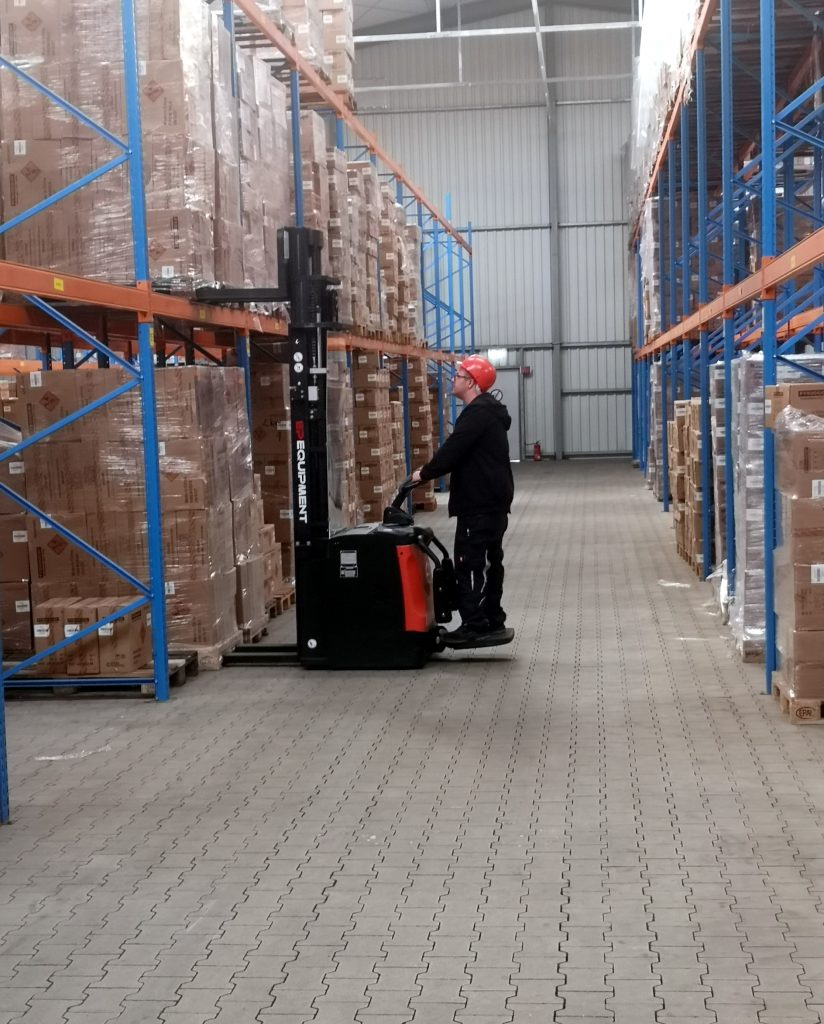 Radioactive Material Storage
Coming soon …
Other Hazardous Goods
Coming soon …
Container Stuffing
Coming soon …
Repacking
Stuffing of explosive cargo into containers requires well-founded knowledge of national and international regulations as well as technical knowledge of securing the cargo for ocean transportation according to IMDG Code.
hansa-express logistics GmbH offers all necessary services
Stuffing of containers according to IMDG Code
Wooden coatings of containers, if necessary
Fumigation of containers against parasites
Securing of cargo with wooden construction
Photo-documentation of packing
Issuing of IMO dangerous goods paperwork
Issuing of Container Packing Certificate